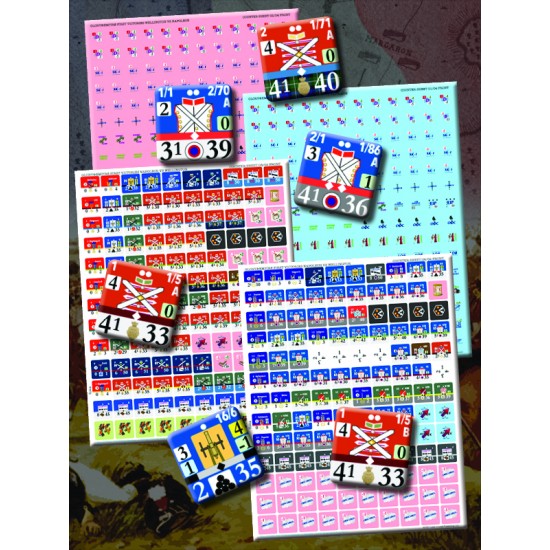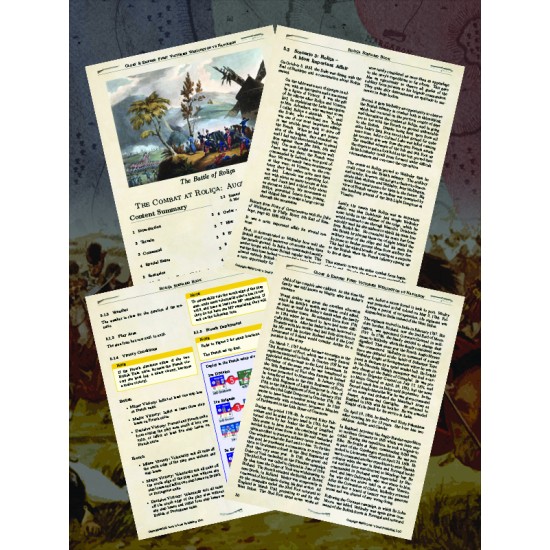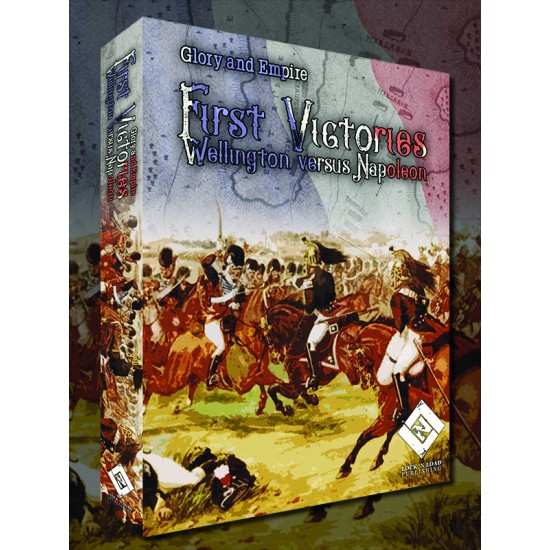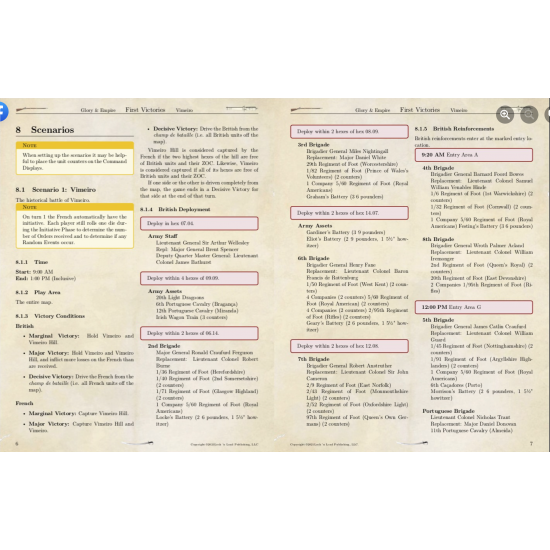 New In The Works



First Victories - Wellington versus Napoleon
Stock:

In The Works

Model:

LLP984031

Weight:

5.00lb

Dimensions:

2.00in x 9.25in x 12.25in

UPC:

099854984031
Lock 'n Load Publishing
First Victories - Wellington versus Napoleon
For the Glory of the Empire
First Victories Wellington versus Napoleon is the first in the new Glory and Empire series.
Glory and Empire is a fresh look at grand tactical command, maneuver, and combat during the French Revolutionary and Napoleonic Period. The system is focused on command, maneuver, and combat that is fast-playing, yet accurate and rich with detail.
The game is 125m per hex. Units are battalions and companies for infantry, regiments, squadrons for cavalry, and companies for artillery. Each strength point is 100 men for infantry, 50 men and horses for cavalry or one section, or 2 guns, for artillery. Counters are 5/8".
The rules consist of a Soldier's, Battalion, and Brigade rule set. Players can learn the basics with the Soldier's rules, move to a full-fledged simulation with the Battalion Game and pick and choose rules from the Brigade Game to suit their tastes. Or players can jump right into the Brigade Game and understand how grand tactical maneuvering was practiced on the battlefield during the 18th and 19th centuries.
The Soldier's Game gives players new to the era an introduction to foundational concepts of tactics in the horse and musket era. In the Soldier's and Battalion Games, there are the usual Line, Column, Square, and skirmishers. The Battalion game has two types of Skirmishers, introduces important concepts for maneuvering forces on the battlefield, and has more detailed close combat procedures. The Brigade Game adds close columns, attack columns, closed squares, and Austrian division masses. Artillery is simplified for the Soldier's and Battalion Games, but the Battalion Game adds artillery ammunition. The Brigade Game adds bombardment zones, bounce through, howitzer fire, and separate ammunition tracking for a round shot, shell, canister, and shrapnel. The Brigade Game also gives players more tools to react to enemy moves.
The piece de resistance of the Brigade Game is the command rules. Players choose to form their brigades into Grand Columns or Lines of Battle. To deploy for battle the player must decide which evolution to use to form a Line of Battle and shake his men into fighting order. To cross a bridge or move through a defile in the face of the enemy will take careful planning to avoid being embarrassed by the enemy when the columns emerge on the other side. Keeping the troops in good order is all-important if the day is to be won.
The system's debut will feature Wellington's first victories against Napoleon's forces in the Peninsula, with the battles of Roliça and Vimeiro. 
Play Glory and Empire and learn the trade of fighting a Napoleonic period battle and earn your marshal's baton.
 
Requirements: This is a complete game and no other products are required to play this game.  
Product Profile
Components
First Victories - Wellington versus Napoleon Includes:

2 x 34 x 22 Maps.
4 x Counter Sheets .
1 x Color Glory & Empire Soldier's Rules
1 x Color Glory & Empire Battalion & Brigade Rules
1 x Color Vimeiro Scenario Rules
1 x Color Module Rules booklet with 12 Scenarios
7 x Player Aid Cards
3 x Player Aid Cards 8.5 x 11.
2 x D6 Dice.
1 x Heavy Duty box.


Stats
Complexity: 7 out of 10 Solitaire: 8 out of 10 Ages: 15+ Players: 1-2 Time: 2-4 Hours
Requirements
This is a complete game and no other products are required to play this game.
Credits
Executive Producer: David Heath
Associate Producer: Devin Heinle
Lead Game Design & Development: Terry Doherty
Manual Editor: Terry Doherty
Counter Art: Terry Doherty
Map Art: Terry Doherty
GIS Data & Map Analysis: Nicola Ciabatti
Scenario Designers: Terry Doherty
Graphic Design & Layout: Terry Doherty
Box Art & Design: Blackwell Hird

​Why We Do What We Do: We love playing games, as well as designing and developing them. We give praise and thanks to God for blessing us so we can follow our dreams and passions. We also thank you our fans, friends, and family for making this possible for us.