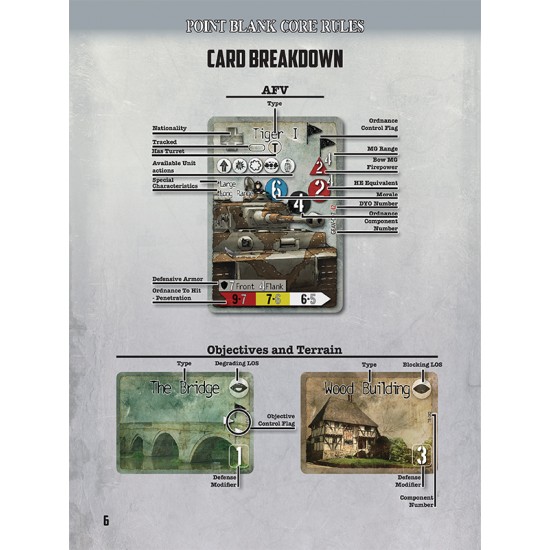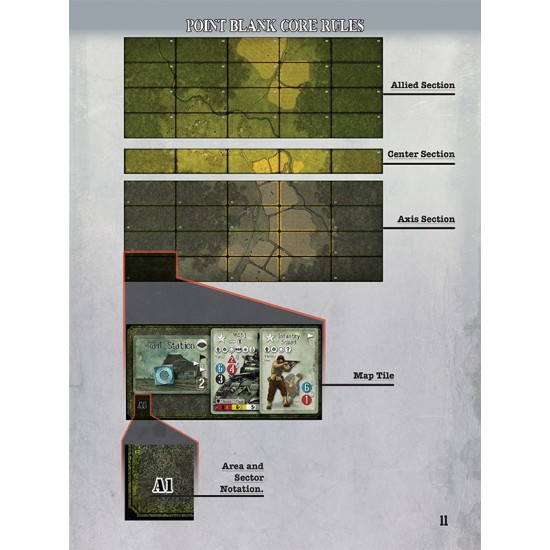 Out Of Stock


Point Blank Core Rules v1.0
Stock:

Out Of Stock

Model:

LLP983973

Weight:

1.10lb

Dimensions:

1.25in x 9.25in x 12.25in

SKU:

LLP983973

UPC:

099854983973
Lock 'n Load Publishing
Point Blank Core Rules v1.0
Point Blank v1.0 – Play the Game and Not the Rules

Point Blank is a tactical squad infantry card game set in World War II Europe and is loosely based on the award-winning Lock 'n Load Tactical game series.  Players do not need not be familiar with any of the Lock 'n Load Tactical rules to play.  Point Blank is designed by Sean Druelinger and is a game that dares to be different, with new game concepts that give a whole new feel to tactical wargaming.  

The Point Blank version 1.0 (v1.0) rules manual contains the set of guidelines and regulations for the game system. Our goal is to present the rules straight forward manner.  We have included extended bullet points, images, and examples of play.  Additional cross-referencing of rules expanded unit-image diagrams and a detailed Index.
We encourage new players to read the gameplay narrative found at the back of the book before reading the rules to familiarize yourself with how a scenario plays in an intuitive and observational manner. 

Learning any game system can be daunting, but don't be dissuaded; we use a large font size to accommodate the eyes and have lots of examples, to illustrate the mechanics. Further, the best way to learn is to have another person show you how to play, but that's not always an option.  Two players can play a game in about an hour (depending on the scenario size), and if you cannot find an opponent, then try the game solo system. 

Point Blank system has been called innovated, realistic, and yet extremely playable, and with solitaire play, two-player, and team play options available, we expect you will too.