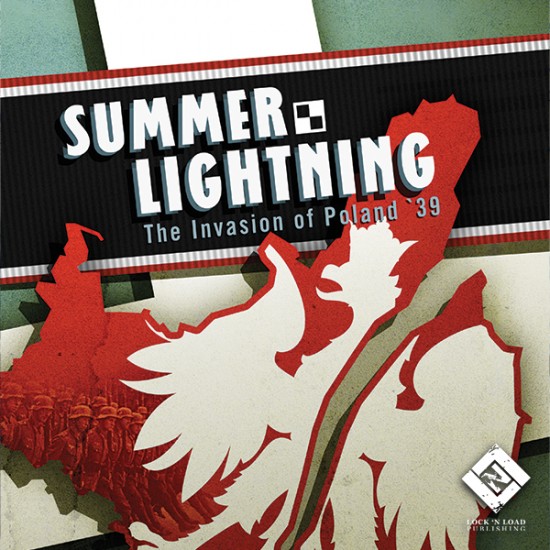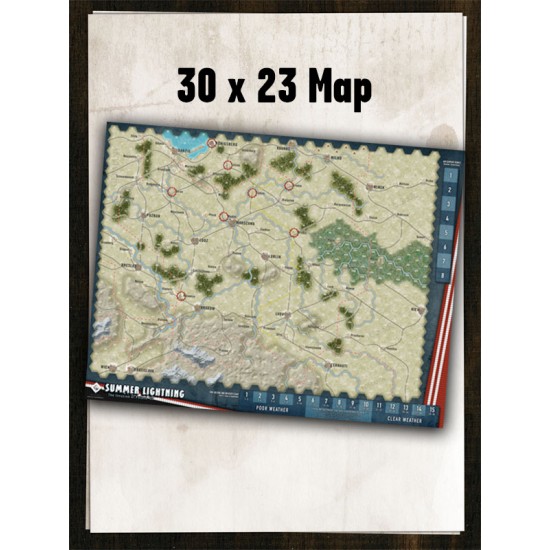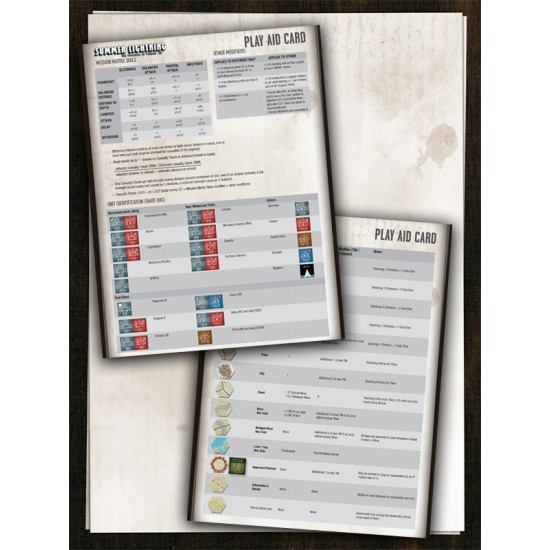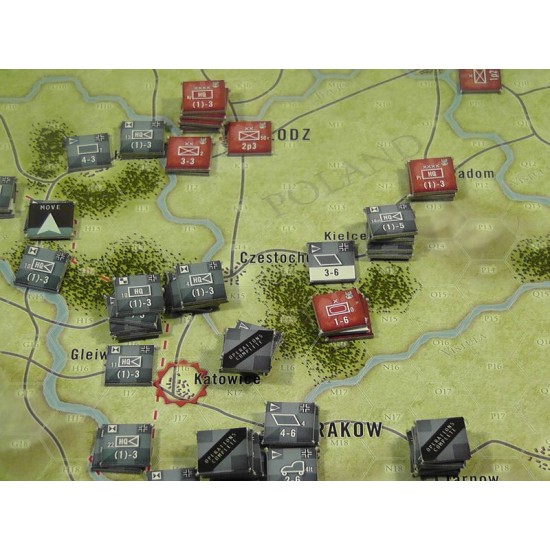 -30 %



Video Reviews and Playthroughs
Summer Lightning 2nd Edition
Stock:

In Stock

Model:

LLP312001

Weight:

1.50lb

Dimensions:

1.25in x 9.50in x 12.50in

SKU:

LLP312001

UPC:

639302312001

Lock 'n Load Publishing
Summer Lightning 2nd Edition
Operation Case White, September 1, 1939

The German Army rolls across the Polish border, intent on the subjugation of their neighbor. Thousands of German soldiers advance with deadly Panzer tanks, and officers eager to try out a new type of war - Lightning War - Blitzkrieg!

Summer Lightning is an operational simulation in which players command divisions, brigades, corps of armor, infantry, cavalry, mountain troops, and more. Designed by veteran designer Brian Train, Summer Lightning is the invasion of Poland by German, Slovakian and Soviet forces September - October 1939. The campaign was a brief, bloody, and confusing affair fought between two armies that were considered equals.

Despite the interesting campaign, there aren't many war games on the Polish campaign, probably because the conventional wisdom is that it was a very unbalanced contest. The German Army knew it had superior numbers and organization, but much of its equipment was no better than that fielded by the Polish troops. The concept of blitzkrieg had not been proven in actual combat, and they were not sure that the campaign would not bog down into static fighting. As it was, the German Army lost over 16,000 men in the five weeks of the campaign.

Summer Lightning uses a proven game system that features an interactive sequence of play and near-diceless combat that both shows the historical German superiority in command and control and is flexible enough to allow players to explore many variations and options so that the game can be as equal (or unequal) a contest as they want. Options include variable Polish deployments; greater or lesser surprise and speed of mobilization, hanged attitudes of the Soviet Union or neighboring counties; French intervention; Plan (The Romanian Bridgehead Strategy); and even the possibility that the Blitzkrieg, so appealing in theory, fizzles out on the battlefield. Also, because so many war games are designed for two but played by one, an optional solitaire play method is included.

Product Profile
Components
Summer Lighting 2nd Edition Includes:

1 x Ziplock Bag
4 x NEW Larger 11.0" x 17.0" Maps
3 x NEW Larger (.75/19mm) Counters of 88 Die Cut Counters.
1 x Game Manual
1 x 8.5" x 11.0" Player Aid Card

Stats
Complexity: 5 out of 10
Solitaire: 10 out of 10
Ages: 10+
Players: 1-2
Time: 60-120 Minutes

Requirements
Requirements: One ten-sided dice are required to play this game. This game contains some previously released material. No other product is required to play this game.

Credits
Executive Producer: David Heath
Associate Producer: Maurice Fitzgerald
Game Design & Development: Brian Train
Cover Design: Marc von Martial
Map and Counter Art: Marc von Martial
Manual Author: Brian Train
Manual Editing: Jim Daniels, Jeff Lewis, Chad Mekash
Manual Design and Layout: Marc von Martial

Special Thanks & Support: Terence Co. Yvonne Heath, Daniel Heath, Barry Kendall, Phil Lucero, Dr. Terry Mays, Kindra White

Why We Do What We Do: We love designing, developing, and most of all, playing games. We thank God for blessing us so we can follow our passions and our family and friends for their support.

| Download Filename | Download Filesize | |
| --- | --- | --- |