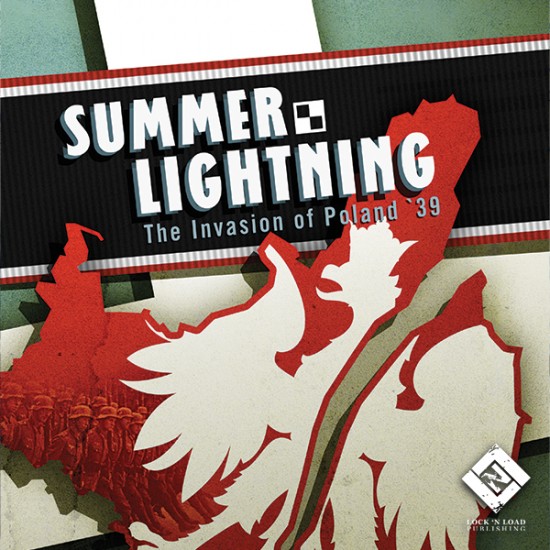 Video Reviews and Playthroughs
Summer Lightning 2nd Edition Printed Counters
Stock:

In Stock

Model:

LLP312001

Weight:

0.38lb

Dimensions:

0.75in x 8.25in x 11.00in

SKU:

LLP312001

UPC:

639302312001
Lock 'n Load Publishing
Summer Lightning 2nd Edition Printed Counters
Summer Lighting 2nd Edition Printed Counters Only
 
This product is only for printed counter sheets for use with Summer Lighting 2nd Edition Print and Play Edition.  This product includes three full-size counter sheets.
Product Profile
Components
Summer Lighting 2nd Edition Includes:

1 x Ziplock Bag
3 x NEW Larger (.75/19mm) Counters of 88 Die Cut Counters.


Stats
Complexity: 5 out of 10
Solitaire: 10 out of 10
Ages: 10+
Players: 1-2
Time: 60-120 Minutes

Credits
Executive Producer: David Heath
Associate Producer: Maurice Fitzgerald
Game Design & Development: Brian Train
Cover Design: Marc von Martial
Map and Counter Art: Marc von Martial
Manual Author: Brian Train
Manual Editing: Jim Daniels, Jeff Lewis, Chad Mekash
Manual Design and Layout: Marc von Martial

Special Thanks & Support: Terence Co. Yvonne Heath, Daniel Heath, Barry Kendall, Phil Lucero, Dr. Terry Mays, Kindra White

Why We Do What We Do: We love designing, developing, and most of all, playing games. We thank God for blessing us so we can follow our passions and our family and friends for their support.