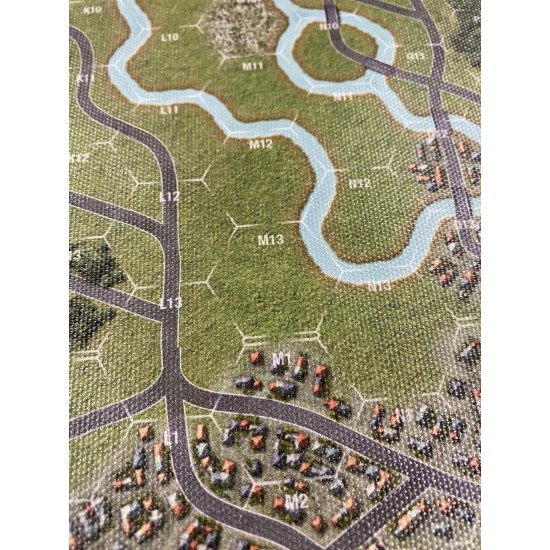 Out Of Stock
WaW85 Storming the Gap One Piece Fulda Gap Map
Stock:

Out Of Stock

Model:

LLP983461

Dimensions:

2.50in x 12.00in x 40.00in

SKU:

LLP983461

UPC:

099854983461
Lock 'n Load Publishing
WaW85 Storming the Gap One Piece Fulda Gap Map
One-Piece Monster Map – Not Available At This Time.
 
World At War 85 Storming the Gap Fulda Gap is 38.5" x 58.0" MONSTER MAP.  This Canvas map print can be rolled or folded for storage.  The one-piece map is made up of eight individual maps that are included from the Storming the Gap game. 

Canvas Map Features:
ENHANCE YOUR GAMING EXPERIENCE - Our heavy-duty gaming map is made to handle plenty of epic battles!  Each map is carefully crafted with detailed terrain making it a valued addition to your WaW85 collection!


 

DURABLE HIGH-QUALITY CANAS MATERIAL - We use one of the highest grade canvas materials to create a durable top-performing product. Our canvas map is water-resistant and near tear-resistant designed for long-term play.
Product Profile
Components
World At War 85 Storming the Gap One-Piece Map includes:

1 x 38.5 x 53.0 Canvas Printed Map