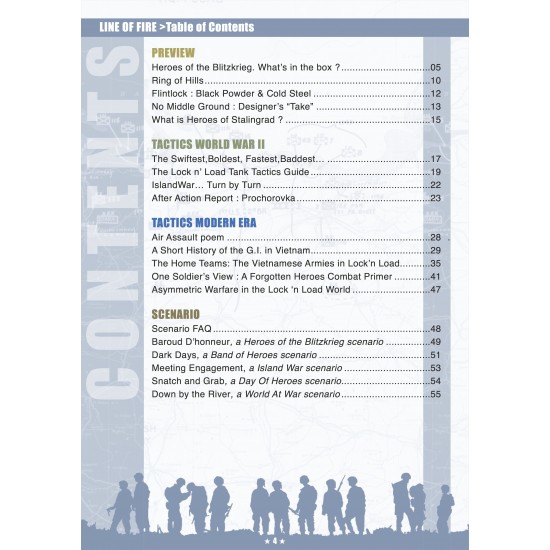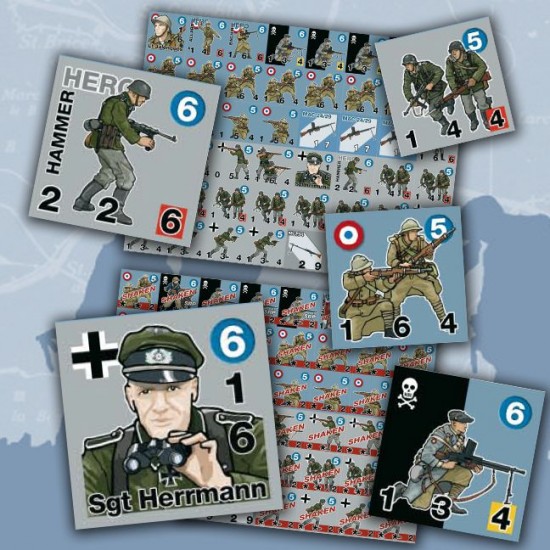 Line of Fire Issue #01
Stock:

In Stock

Model:

LLP312896-P

SKU:

LLP312896-P

UPC:

639302312896
Lock 'n Load Publishing
Line of Fire Issue #01
Line of Fire Issue #1
 
The Inaugural Issue of the Lock 'n Load Publishing Magazine!
 
Line of Fire #1 is now a printed and full-color magazine. Within its covers is, above all, crucial content that flatters fans of the Lock 'n Load  (LnL) system. From the start of World War II (Heroes of the Blitzkrieg) to the Vietnam War (Forgotten Heroes) and the Battle of Mogadishu in Somalia, in 1993 (A Day of Heroes), the LnL system is covered in depth, with tactics articles, unit and scenario analysis, and an after-action report; plus three new scenarios, three new maps and 46 5/8" counters (counters are for Heroes of the Blitzkrieg). And Robert Herzner's essential Tank Tactics Guide is a must-have for any LnL gamer.
 
Notice: Articles and Scenarios in this Magazine are more geared towards our older discontinued series Lock 'n Load and World At War products.  The latest edition of these series are now titled Lock 'n Load Tactical and World At War 85.  Updated editions of the Articles and Scenarios can be found in our Compendium products.