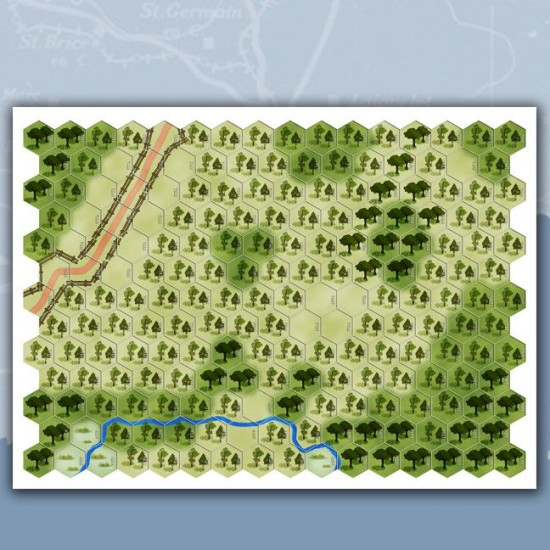 Line of Fire Issue #06
Stock:

In Stock

Model:

LLP312940-P

SKU:

LLP312940-P

UPC:

639302312940
Lock 'n Load Publishing
Line of Fire Issue #06
Line of Fire Issue #6
Full-color Scenarios, Battle Reports, Articles, a Variant, a LOS Guide, New Counters, and a Map.

Line of Fire #6 contains content covering games from the Falkland Islands to Flintlock. A Ring of Hills brings the squad-level intensity of the Lock 'n Load (LnL) system to the disputed, windswept islands in the South Atlantic, detailing the brief but bloody war over the Falklands. The module's units, new mechanics, and tactical insights are revealed in an expansive article. Also on the LnL front are a LOS Guide and a new scenario for Heroes of the Blitzkrieg and a clever variant for the popular mystery counters in the Noville scenario "Closing the Sack."
 
Two new scenarios for Flintlock: Carolina Rebels, played out on a new 8.5"x11" map, present the furious skirmishes that bookended the critical Battle of Guilford Courthouse. Both scenarios pit "Light Horse" Harry Lee and his Legion against the baleful Banestre Tarleton and his Legion Horse; and these scenarios' smaller scale make them ideal for learning the Flintlock system.
 
The battles in the World at War system continue in two new scenarios that utilize components from Eisenbach Gap and Blood & Bridges as well as a formidable formation of Soviet T-80s, the 13th Guards Tank, and the versatile American Task Force 1/68. Relive previously published scenarios in a pair of carnage-filled battle reports. And read about the dynamic expansion module, Battles within Battles.

Notice: Articles and Scenarios in this Magazine are more geared towards our older discontinued series Lock 'n Load and World At War products. The latest edition of these series is now titled Lock 'n Load Tactical and World At War 85. Updated editions of the Articles and Scenarios can be found in our Compendium products.
 
Note: The Soviet 13th Guards Tank Formation was previously published in Line of Fire #4, and the American Task Force 1/68 Formation was previously published in Line of Fire #2.