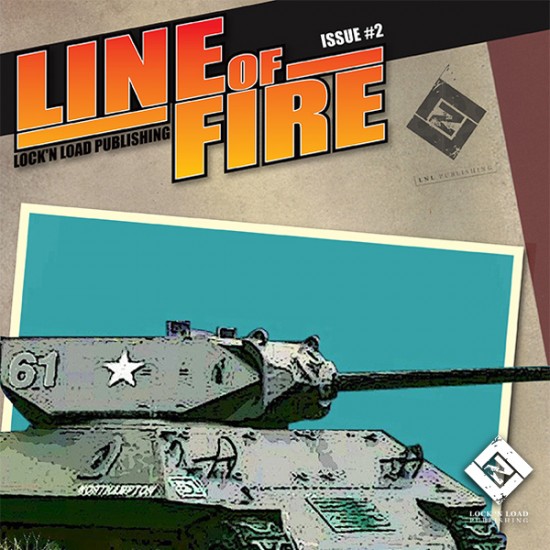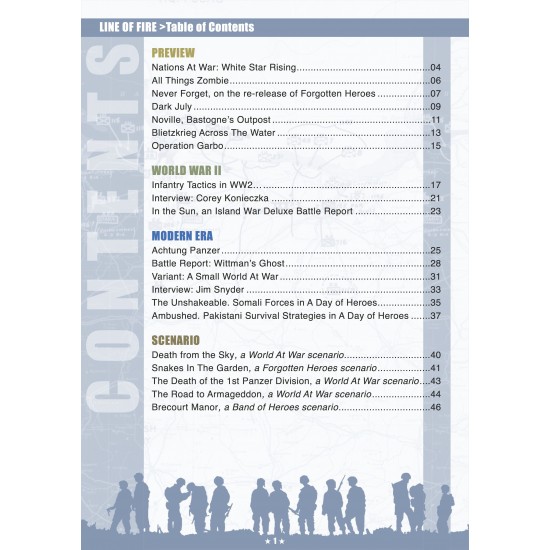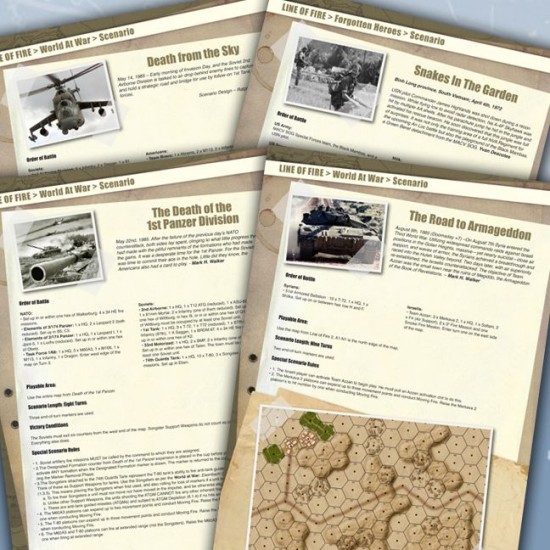 Line of Fire Issue #02
Stock:

In Stock

Model:

LLP312902-P

SKU:

LLP312902-P

UPC:

639302312902
Lock 'n Load Publishing
Line of Fire Issue #02
Line of Fire Issue #2
 
If one is good, two must be better . . . Open Line of Fire #2 and find out!
 
In this, the second issue of Lock 'n Load Publishing magazine, Line of Fire, you'll find almost 50 full-color pages of content, plus fresh components for many of your favorite LnLP games. The World at War (WaW) system takes center stage. Read about the Bundeswehr in 1985, their doctrine and units and how to use them in the WaW series' first expansion module, Death of the First Panzer (DotFP). A battle report of DotFP's "Wittmann's Ghost" and a new Mark Walker-designed scenario, aptly titled "The Death of the First Panzer Division", rolls out a new formation of Soviet T-80s and gives DotFP further candid exposure. The WaW series also finds its way to the Golan Heights, as the Syrian 51st Armored Battalion pits its numerous T-72s against the intrepid Israeli Merkava 2s of Team Azzan (new map and counters included). A cool variant for turning WaW into a miniatures game also rouses the game system's possibilities.
 
The Lock 'n Load (LnL) system gets its due with Robert Herzner's vital article on infantry tactics, articles on the Somalis and Pakistanis in A Day of Heroes, and a detailed scenario on the D-Day action by E Company, 506th PIR, 101st Airborne Division, at Brecourt Manor, played on a new 9.25" x 16.75" map. Or make your way through the jungle of South Vietnam with The Black Mambas, looking for a down US Navy pilot, in the Forgotten Heroes/Anzac Attack scenario "Snakes in the Garden." Be wary of what's out there.


Notice: Articles and Scenarios in this Magazine are more geared towards our older discontinued series Lock 'n Load and World At War products. The latest edition of these series are now titled Lock 'n Load Tactical and World At War 85. Updated editions of the Articles and Scenarios can be found in our Compendium products.