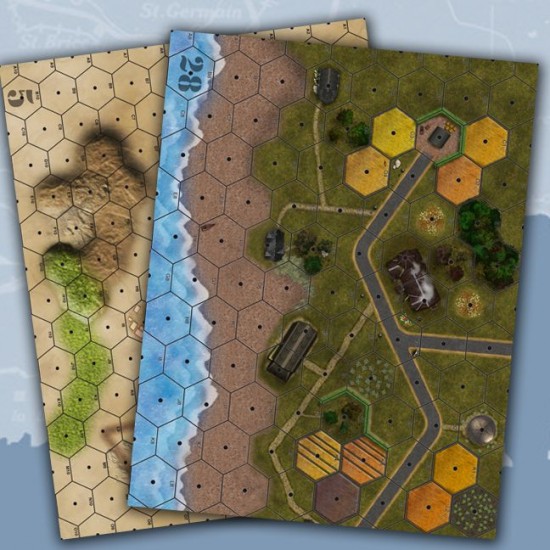 Line of Fire Issue #08
Stock:

In Stock

Model:

LLP312964-P

SKU:

LLP312964-P

UPC:

639302312964
Lock 'n Load Publishing
Line of Fire Issue #08
Line of Fire #8. Our Biggest Issue Yet!
Line of Fire #8 is loaded with over 60 full-color pages of super-charged content, covering a wide selection of LnLP game systems, a pair of new 8.5"x11" maps, and 88 5/8" die-cut counters.
 
Gain tactical insights on All Things Zombie, Tank on Tank, and on two scenarios in LnL: Battle Pack Bravo. Learn more about Nuklear Winter '68, Space Infantry, Zombie War, and House of Spirits. Check out the detailed and dynamic action in two World at War (WaW) battle reports, and one from Totensonntag. Play the first three scenarios in a new—and ongoing—WaW module, the SADF Chapter, which extends the bleak edge of the Third World War to Africa, as the South African Defense Force takes on the determined tandem of the FAPLA and their Cuban allies. A new formation of Soviet T-72s, the 3rd Tank Battalion, also cuts its treads across the Blood & Bridges map in two other WaW scenarios.

Hit the beach in Algeria with green American soldiers during Operation Torch for an LnL scenario on a new map, for a "Fiery Baptism" against the Vichy French. Or check out an alternative-history LnL scenario that bends all conventions, using components from no less than half a dozen different modules. Use new Pershing and King Tiger tanks in a heavy-hitting clash for Tank on Tank. Additional scenarios for Island War Deluxe, All Things Zombie and Dawn's Early Light extend the fun, too.