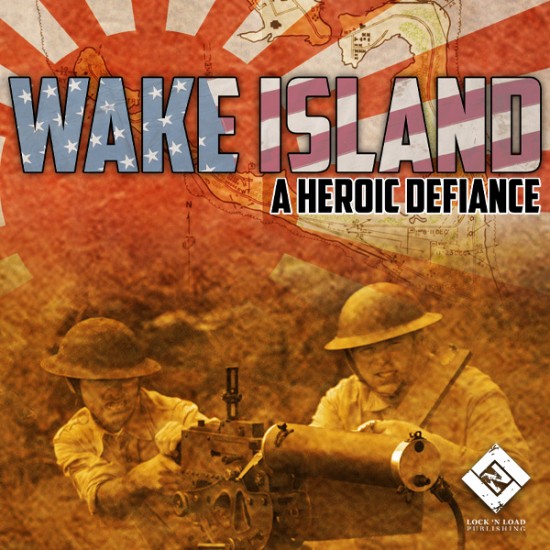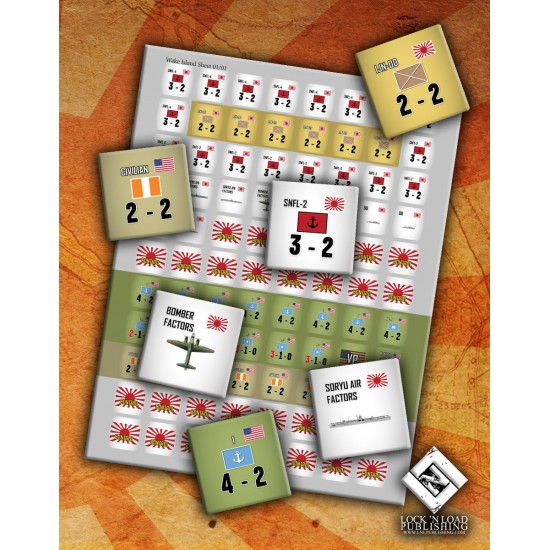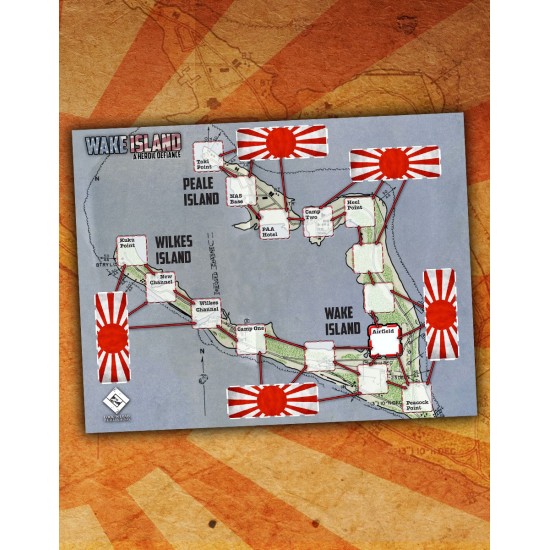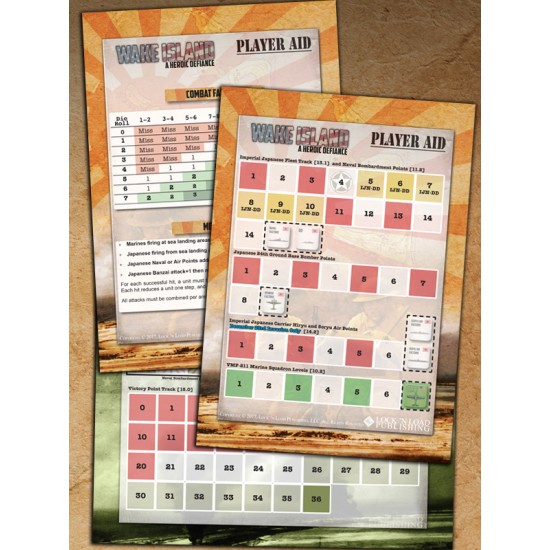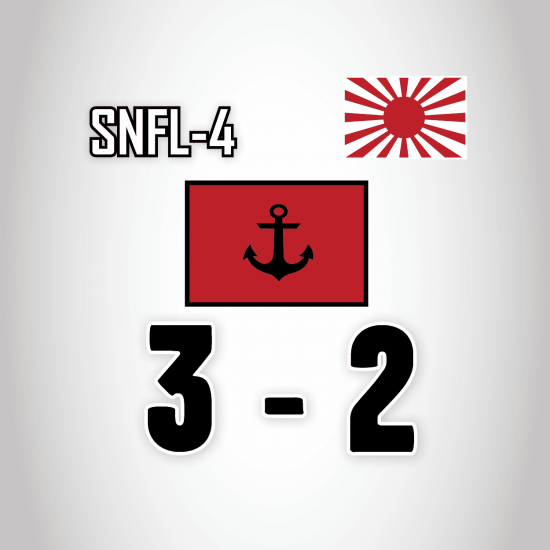 -30 %


Wake Island - A Heroic Defiance
Stock:

In Stock

Model:

LLP312698

Weight:

1.30lb

Dimensions:

1.25in x 9.25in x 12.25in

SKU:

LLP312698

UPC:

639302312698

Lock 'n Load Publishing
Wake Island - A Heroic Defiance
A Few Men Against the Might of the Japanese Empire

War has broken out in the Pacific with the Attack on Pearl Harbor. Now Japan moves for its next target Wake Island. Japanese forces have been sweeping across the Paci c attacking other US bases. The American forces on Wake Island were told they would be rescued if war broke out. The US Marines and civilian construction workers must hold out against overwhelming odds brought to bear on them by the Imperial Japanese Navy. Wake Island a Heroic De ance incorporates both the air and sea components of the battle. Players can play either the Japanese or American forces.
Product Profile
Components
Wake Island – A Heroic Defiance Includes:

One 8.5" x 11.0" Maps
One set of 170 Die Cut Counters
Two Sheets of 88 Counter Sheets
One Game Manual
Two 8.5" x 11.0" Player Aid Cards

Stats
Complexity: 4 out of 10
Solitaire: 10 out of 10
Ages: 12+
Players: 1-2
Time: 30-60 Minutes

Requirements
​​​​​​​Requirements: Two six-sided dice are required to play this game.  This game contains some previously released material.  No other product is required to play this game.  

Credits
Executive Producer: David Heath
Associate Producer: Maurice Fitzgerald
Game Design: Bill Molyneaux
Game Development: Maurice Fitzgerald
Cover Design: Blackwell Hird
Map Art: Blackwell Hird
Counter Art: Ethan Wilson
Manual Author: Maurice Fitzgerald
Manual Design and Layout: Blackwell Hird
Special Thanks & Support: Yvonne Heath, Daniel Heath, Barry Kendall, Phil Lucero, Dr. Terry Mays, Kindra White

Why We Do What We Do: We love designing, developing, and most of all, playing games. We thank God for blessing us so we can follow our passions and our family and friends for their support.

| Download Filename | Download Filesize | |
| --- | --- | --- |