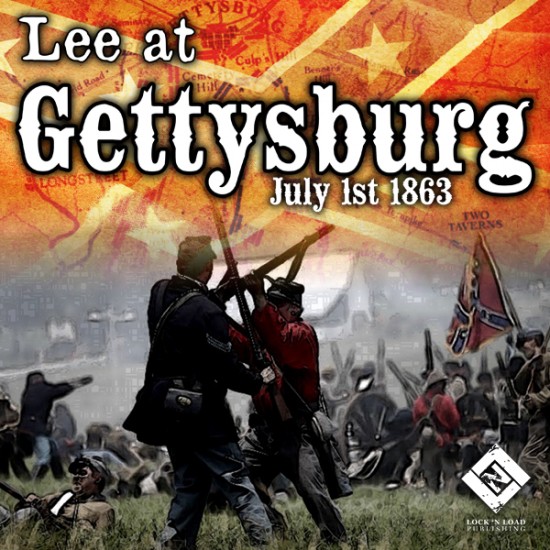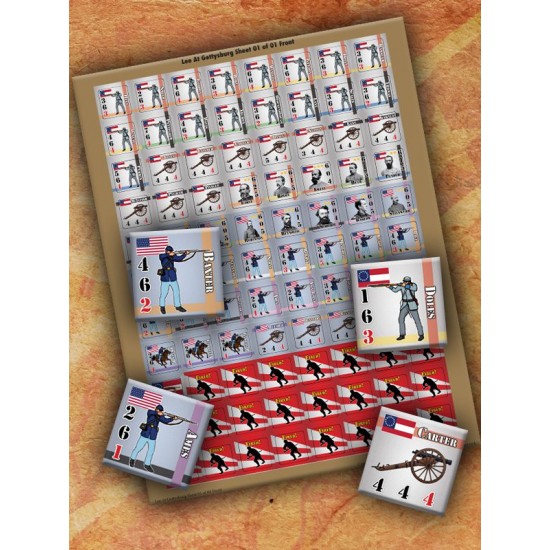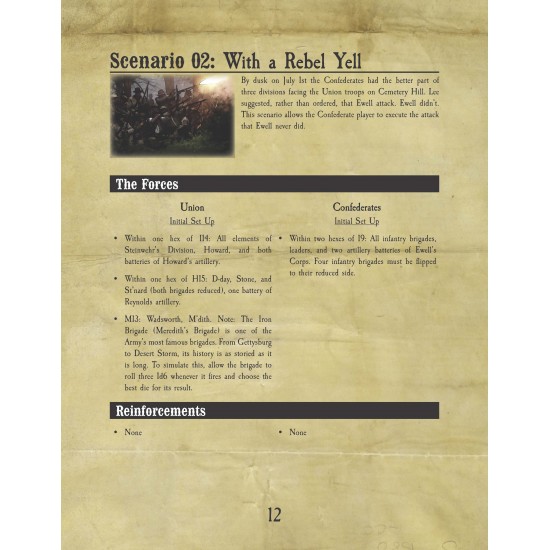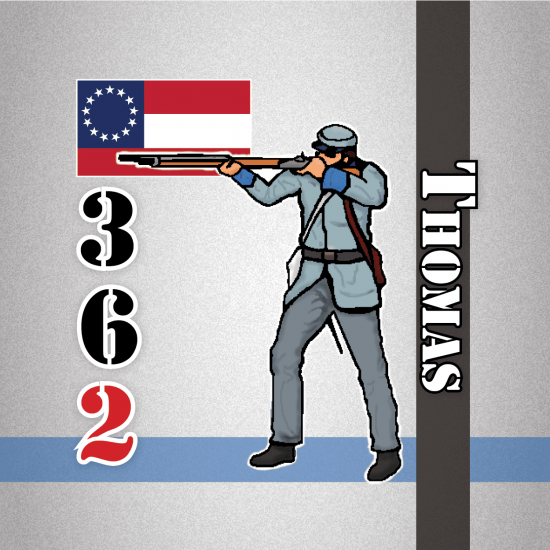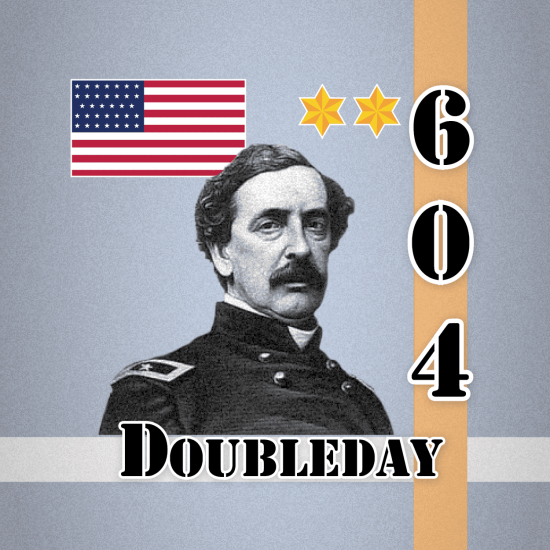 -30 %

Lee At Gettysburg - July 1st 1863
Stock:

In Stock

Model:

LLP313152

Weight:

1.40lb

Dimensions:

1.25in x 9.25in x 12.25in

SKU:

LLP313152

UPC:

639302313152

Lock 'n Load Publishing
Lee At Gettysburg - July 1st 1863
The March of Killer Angels

Lee At Gettysburg July 1st, 1863 [Print On Demand Edition] is a quick-playing simulation of the first day of the Battle of Gettysburg. The four included scenarios covering the struggle for control of the historic locations such as McPherson's Ridge, Gettysburg, and Cemetery Hill. This third edition comes with a new map, counters and updated rules and four scenarios. Lee at Gettysburg is considered an introductory wargame with rules for morale checks when retreating, facing, and Melee combat. Players can control either the Confederate or Union forces that fought in the battle and offers players a quick game with a lot of strategies.

Note: If you have purchased Lee At Gettysburg Gold Edition from the current LnLP Store, we will provide you a FREE Print and Play edition that can be downloaded from your order history from the LnLP Store.

Print On Demand Edition: The Print On Demand Edition includes full color printed, manual, player aid cards, large maps, counter sheets printed on sticker paper and chipboard sheets for easy mounting and cutting. The Print and Play edition is included for free with our Print On Demand Edition.
Print and Play Edition: The Print and Play Edition is available as a downloadable Print and Play files that can be printed in both US Letter and A4 paper sizes. Our Print and Play Edition includes individual files for the manual, player aid cards, counters and smaller multi-part maps for home printers and larger map files that can be printed at a local print shop. You may select to purchase only Print and Play Edition and reduce the price of the game under the Available Options on the product page.

Requirements: Two six-sided dice are required to play this game. This game contains some previously released material from Lee At Gettysburg. No other product is required to play this game.
Product Profile
Components
Lee At Gettysburg Box Includes:

1 x Ziplock Bag
2 x 8.5" x 11.0" Maps
1 x Counter Sheet of 88 Die-Cut Counters
1 x Game Manual
3 x Player Aid Cards
1 x d6 Die

Stats
Complexity: 2 out of 10
Solitaire: 5 out of 10
Ages: 10+
Players: 1-2
Time: 60 - 90 Minutes

Requirements
Requirements: This game contains some previously released material. No other product is required to play this game.

Credits
Executive Producer: David Heath
Associate Producer: Ethan Wilson
Game Design & Development: Maurice Fitzerald
Cover Design: Blackwell Hird
Counter Art: Ethan Wilson
Map Art: Tim Marron
Manual Editor: David Heath
Logistic Manager: Darren White
Scenario Designers: Sean Druelinger, Matt Lohse

Special Thanks, Playtesters & Support: Mark Apodaca, Ren Bitzer, Russell Brown, Shauna Church, John Deluca, Debbie Deluca, Phil Lucero, Andrew Heath, Daniel Heath, Nicholas Heath, Shane Heath, Yvonne Heath, Noah Stoltz, Brittany Ward, Patrick White, Kindra White.

Why We Do What We Do: We love designing, developing, and most of all, playing games. We thank God for blessing us so we can follow our passions, and our families, friends, and of course, our customers.

| Download Filename | Download Filesize | |
| --- | --- | --- |