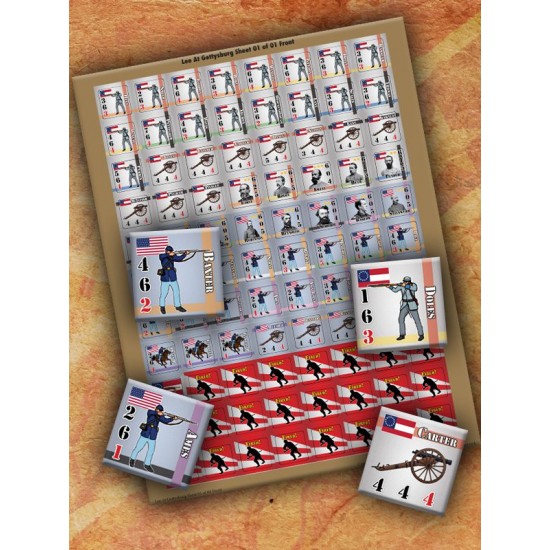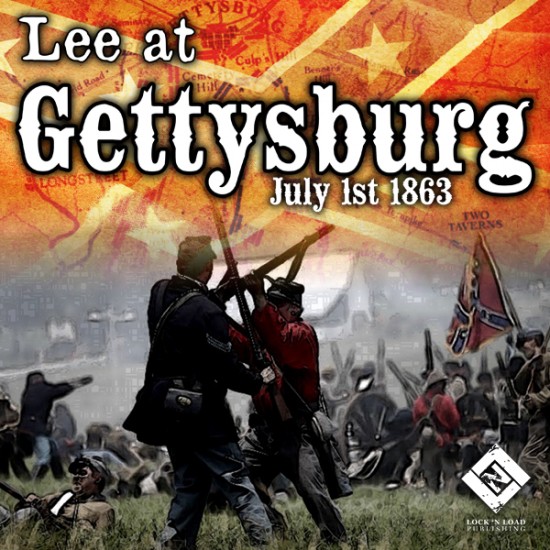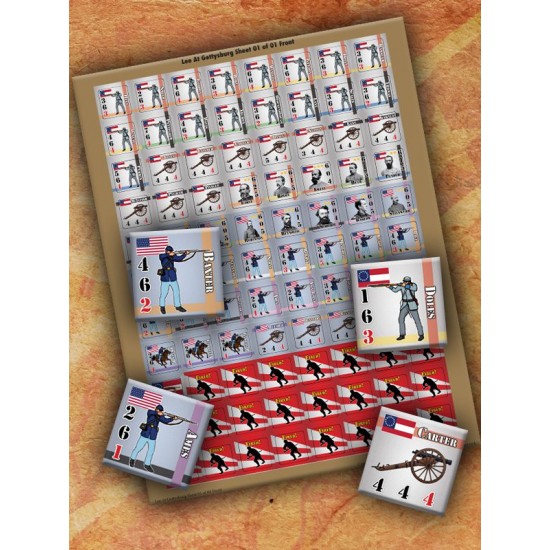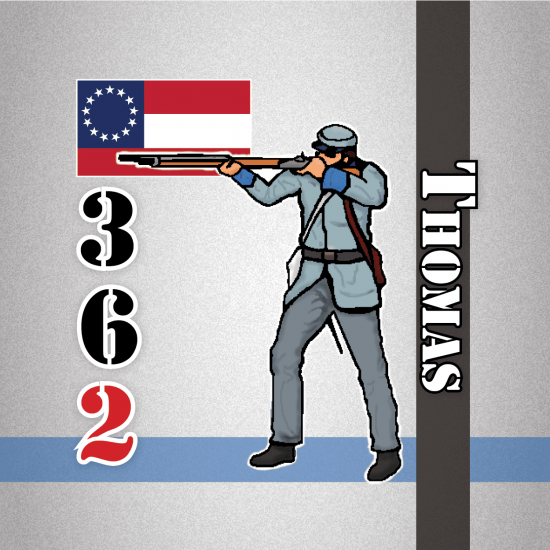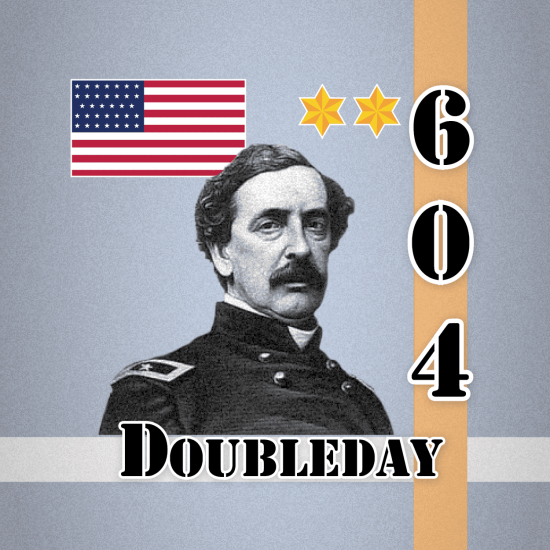 New

Lee At Gettysburg - July 1st 1863 Printed Counters
Stock:

In Stock

Model:

LLP313152

Weight:

0.15lb

Dimensions:

0.25in x 8.25in x 11.00in

SKU:

LLP313152

UPC:

639302313152
Lock 'n Load Publishing
Lee At Gettysburg - July 1st 1863 Printed Counters
It Started Here Printed Counters
 
This product is only for printed counter sheets for use with Lee At Gettysburg Print and Play Edition.  This product includes one full-size counter sheet.
Product Profile
Components
Lee At Gettysburg Box Includes:

1 x Ziplock Bag
1 x Counter Sheet of 88 Die-Cut Counters

Stats
Complexity: 2 out of 10
Solitaire: 5 out of 10
Ages: 10+
Players: 1-2
Time: 60 - 90 Minutes

Credits
Executive Producer: David Heath
Associate Producer: Ethan Wilson
Game Design & Development: Maurice Fitzerald
Cover Design: Blackwell Hird
Counter Art: Ethan Wilson
Map Art: Tim Marron
Manual Editor: David Heath
Logistic Manager: Darren White
Scenario Designers: Sean Druelinger, Matt Lohse

Special Thanks, Playtesters & Support: Mark Apodaca, Ren Bitzer, Russell Brown, Shauna Church, John Deluca, Debbie Deluca, Phil Lucero, Andrew Heath, Daniel Heath, Nicholas Heath, Shane Heath, Yvonne Heath, Noah Stoltz, Brittany Ward, Patrick White, Kindra White.

Why We Do What We Do: We love designing, developing, and most of all, playing games. We thank God for blessing us so we can follow our passions, and our families, friends, and of course, our customers.